Hello and Welcome All to the PCOS WL Support April 2009 Thread!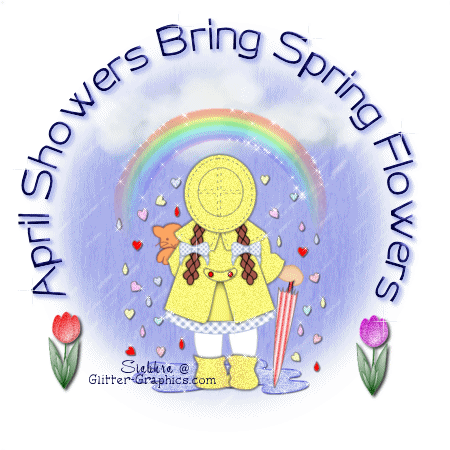 This thread is about PCOS and Weight Loss Support. If you have PCOS, or think you might, or know anybody that might have it, or your just curious or you just think we are totally awesome, so you just wanna chat with us, please join us!


Losing weight with PCOS is like trying to rollerskate up an icy hill. With all the wonderful lovely side effects, extra facial and body hair, skin tags, dark skin patches, weight gain, etc, etc, etc.........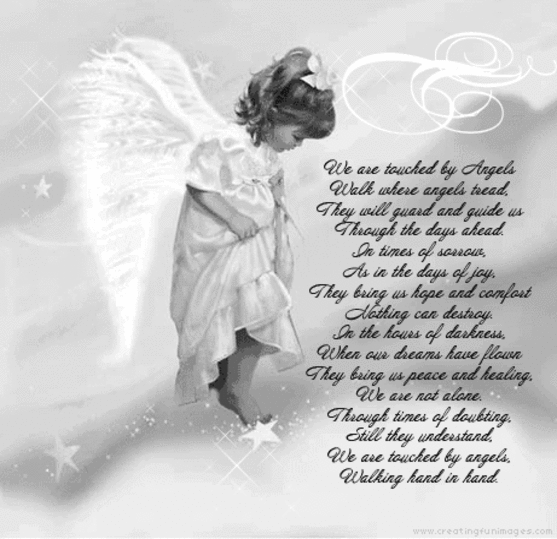 PCOS Definition:

Polycystic Ovarian Syndrome (PCOS) – A genetically-linked hormonal imbalance that prevents ovulation. PCOS also may cause overproduction of estrogen, abnormal thickening of the uterine lining, very heavy and/or irregular periods, as well as acne and facial hair. The latter are caused by an overproduction of male hormones, including testosterone. -- There are tons of info out there on the web, so if you want more info, just go to your favorite search engine (Google, Yahoo, etc) and type in PCOS. Another great site (besides this one of course for info is: Soul Cysters. Also here are a couple links for Forum Abbreviations: Basic Forum Abbreviations and the TTC/Infertility Abbreviations

So please come and join us, won't you? If you or someone you know has PCOS and you want support in WL and just general everyday support, please come and join us. You do not have to necessarily have to be TTC or not TTC. I am just getting back to TTC. So if you are or aren't is just fine, we are here for support. If you do not have PCOS and maybe are just curious about the disease, then feel free to join us as well. Everybody is Welcome!!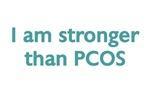 ************************************************** ********


Wow A Another Month Gone......



What have I accomplished last month:
1) Made appt with a RE.
2) Lost another 1/2 pound!

That is about all since we have just recently moved and all I haven't gotten much accomplished.

What I want to accomplish this month:
1) Going to my RE appt. TOMORROW (4/2)!

2)Work on getting pregnant
3) Lose more weight
4) Eat Better!!
5) EXERCISE!!!!!
6) Get our house UNPACKED!!





This isn't just about PCOS. It is about Life and wanting to get out there and LIVE IT. It doesn't matter if you have PCOS, Endometreosis, Diabetes, or just a bad hair day,
we all want one thing: To Look AND most importantly: FEEL better. At least I do. If you feel the same way I do and are struggling with changing your bad ways and habits, then join me, won't you?


Share your daily struggles,
and/or your daily accomplishments!!!


Together, we can do this, I KNOW we can!!!


Everybody is


Some come on in, get a cupa whatever
and join us in a chat.


I also wanted to add a personal note here. I have come so far and this year is just the beginning of the new me yet to come!
So if you are out there and struggling and think it will NEVER happen to you, it can! I am living proof!
I have struggled with my weight ALL my life and these last 10 years especially were tough. But I have FINALLY seen results and so I can say IT WORKS, so DON'T QUIT! I am not pregnant yet, but that is my next step!!!
Also this is the most AWESOMEST group of people you will ever talk too! They are completely and totally WONDERFUL!


****PLEASE NOTE: I also wanted to add a link for a book that I think is very important for every woman to read, not just women experiencing Infertility Problems: Taking Charge of Your Fertility By: Toni Weschler, MPH. It is very very informative about our cycles, how to tell when you are ovulating, etc, etc. It is a great book to have! I know with the economy a lot of us are "tightening" our wallets, but I bought mine at half-priced bookstore for $6. Also there is the library. Just giving out suggestions because it is a good book to read! Also another book I am currently reading: "Getting Pregnant and Staying Pregnant Overcoming Infertility and Managing Your High Risk Pregnancy" By Diana Raab, B.S. R.N. Very good with LOADS of great info!!