I have been so busy out living life and having fun that I realized I hadn't shared with you all that I reached my goal!
I'm so thankful for all of the support I have received here. I went into lurk mode often, but just being here is motivation by osmosis!!
There are lots of progress pictures in my mini-goal threads that are linked in my signature, but here's a before & after.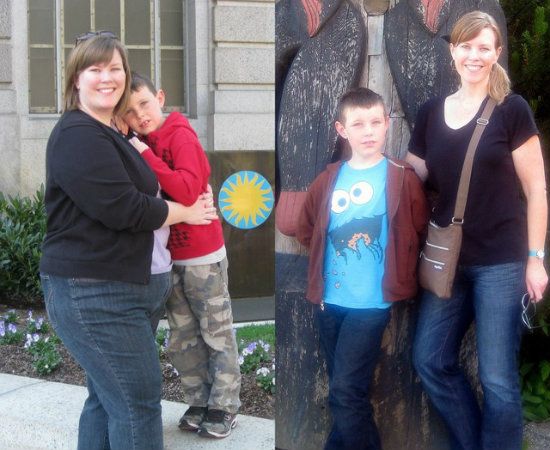 I was (and still am when I need to be) a calorie counter. I used My Fitness Pal website and app to log all of my food. My friends on there were critical to my success - I knew that I would get cheers for meeting my goal each day. I exercised, but off and on, and I am a full believer in diet for weight loss, exercise for fitness. I know there is room for improvement on my fitness and that gives me a new project.
I always thought I was happy before. I had a great family, great job, a home, friends, etc. But now I am HAPPY. It's hard to explain. I walk around with a dumb grin on my face half the time. I am more outgoing & friendly, I get out of the house more, my house is cleaner - like it's all coming together. I am learning to live in the moment rather than in the future.