PERHAPS THINGS AREN'T FITTING QUIT RIGHT?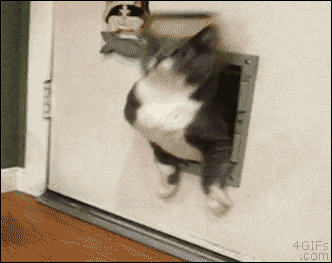 JOIN THIS NEW CHALLENGE AND "SLAP DOWN THE WINTER POUNDS"

BEGINS 1-07-18 AND ENDS ON 4-1-18
LATE ENTRIES ARE OKAY
SPRING WILL BE HERE BEFORE YOU KNOW IT!
JOIN NOW!
Just make a "reply post" in this thread and indicate that you want to join. There is a link to the challenge spreadsheet at the end of this post. Click on it to get to the spreadsheet, then bookmark it (so you can get back to it easily)
REQUIREMENT:
Please be serious and willing to stay in the challenge. Also, please be willing to communicate with others and make at least one post a week to reflect upon how your week went in regard to your food intake and exercise.
WEIGH-INS:
The first weigh-in will be Sunday, January 7th. We will, thereafter, weigh in once a week on Sundays. You can choose to use a different day to weigh in (i.e., Friday, Sat. or Mon), but the weigh-in date on the paperwork will always reflect a Sunday.
Upon initial weigh-in, you will place your starting weight and goal weight on the "Stat Sheet". After that, you will go to a Weekly-Weigh In sheet for the weekly weigh in and enter your weight there. A new sheet will be available each week by Sunday. The Weigh-In Sheets will feed stats into the Stat Sheet
REQUIRED LEVEL OF PARTICIPATION:
Post your weight/make an entry every Sunday on the Weigh-In Sheet (at the spreadsheet link). Please communicate within the team thread on the message board, by posting at least once a week. Interaction with a team is an important part of the challenge.
OPTIONAL PARTICIPATION:
These additional opportunities will be offered and are voluntary. You can choose which ones you will participate in. You can choose all or none.
Personal Goals:
A spreadsheet will be offered for you to make up to 3 health-related goals and track progress on a weekly basis.
Exercise Spreadsheet:
A weekly Exercise Spreadsheet is part of the team notebook/spreadsheets at the Google Doc address provided below. You can use it to track your progress and weekly mileage. A new sheet is posted each week. An optional exercise circuit may be offered for some weeks
Change a Habit Spreadsheet:
This spreadsheet is offered if anyone wants to use it to replace an undesirable habit with a healthy alternative. You can record progress during a given week, then erase the entries and start a new week. You can record weekly progress on the Personal Goals Spreadsheet, or with some other personal method

LINK TO THE CHALLENGE SPREADSHEET