I have had it in mind to take these pictures ever since I started this. Here are pictures of me standing on the scale with my very tall 85 pound 9 year old on my back.
(Please ignore the wallpaper...that's my next project.)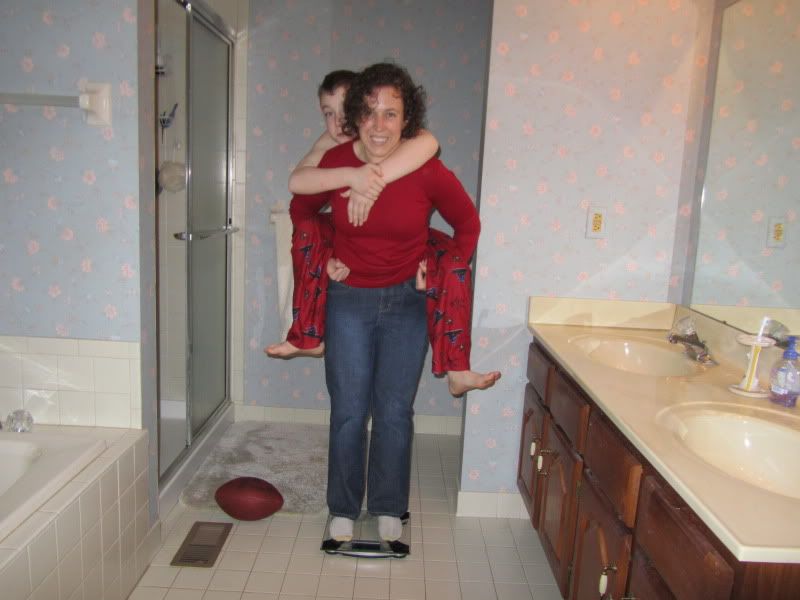 And here is the number on the scale.
There's a glare, but it read 233.2. Um...that's less than when I started.