Yes, ladies, yes, yes, yes. I am alive. I know I left this thing a while back – due to some insane life experiences…. things have been kind of wonky when it comes down to my love life. I also get swamped around the end of the year due to Halloween and being a special effects artist and Christmas – well, just being Christmas as working and such….
SO, when I last left you all, um, I think I was just under 250 – now I am 229. I have to admit, I have been insanely lax when it has come down to calorie counting lately – and that is all about to change. I have officially lost 50 pounds or something around there, and I can easily say I have kicked the food addiction, which is like heroin. I missed you guys – you kept me accountable.
But things have been SO bafflingly bizarre that I am not even sure where to begin. Ah, Yes, the diminishment of my 7 year relationship – and ending up in bed with the love of my life. Interesting circumstances. Sarah, my e-BFF, whom I met on 3FC, had dubbed the love of my life PHP, or Professor Hot Pants, so I will refer to him as such from now on. Well, I ended up joining Facebook, along with my girl Manda, from Mandaland Blog, and after losing this guy for 4 or so years, guess who manages to find me on there. We ended up going out whenever I could get out of the house, and thing just went a little crazy because even after all this weight loss, I still felt like there was no way this man could ever love, or even like me for that matter. He started looking at me differently. Admitted to staring at my pictures online. Even wrote me some songs. Yeah, I was having a Jane Austen attack too. But I had placed him on this pedestal and still was having a hard time believing that this beautiful creature could even think of me like he did. He ended up being stressed out to the max with work and I ended up house sitting in the middle of nowhere – so I invited him to come down. I believe in this grouping of Karmic God's, who I talk to 85 times a day, and as I was driving to the house on a grocery store ( I was going to make him dinner)  I talked to the roof of my car, asking for not one, but two signs from them to let me know if I should make my move. No crap people, as I was standing out back checking out the stars with him – two shooting stars fly right by the moon. No Shit. Needless to say the rest of it is history. I move out of my house in March.
Which, is a good thing, a very good thing, because the ex boyfriend does nothing but bring home junk food and various nasty things. He is under the impression that i am leaving him because I can now fit my ass into a size 18/20 pants – which might be true because I don't know if I could have had the balls to kiss PHP if I was still almost 300 pounds. He, thankfully, never saw me that way – as we met 6 years ago, lost touch, I gained, I lost every pound he never got to see, and returned like maybe 5 pounds lighter.
So, calorie counting is back on, I miss you guys – mostly Eileen – and now you guys get to see my new face. haha. Let me know what you think…..
BEFOOOOOORE: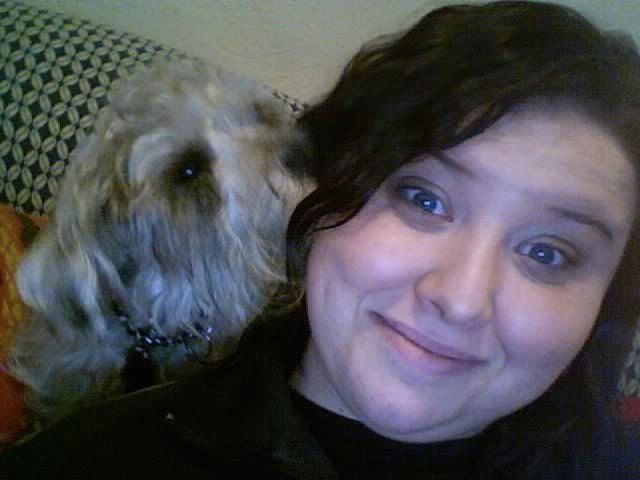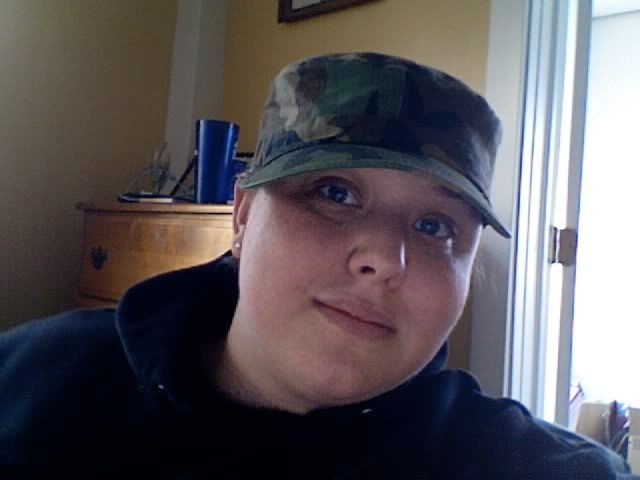 AFFFFFTER: