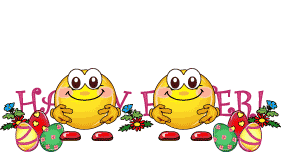 Long time no write.
Life has been a rollercoaster.
Lots of ups & downs.
But the weightloss has been slow but steady.
As of today I am 10 lbs down since that gain to 193.
Today was 183!! I am doing the happy dance over here.
Great Easter gift to myself!!
Using NS foods and also my own.
Finding a happy medium to the 6WBMO plan.
Following my C Body Type as much as possible.
Sounds mixed up with 2 plans but it's working.
I improvise a lot!!
Exercise needs work. A little short on time.
Water is good.
Journaling online with NS.
I miss my written journal though. Need a new one.
Hope this downward trend on the scale continues even if it is at a snail's pace!
HAPPY EASTER & PASSOVER EVERYONE 🙂
Filed under: Am I There Yet??? on March 31st, 2013