Filed Under Uncategorized | Leave a Comment
Well, my job search is over!  I accepted a job offer today and will be starting on Monday the 30th.  It is working for the same company I did previously, but this time as a permanent employee and not as a contractor.  So the stress of job hunting and being unemployed is over but the stress of this new job will begin.  It's working in the finance industry and it quite stressful so hopefully I can manage the job and stay on track with my weight loss.  This company is known for bringing in tons of food for it's employees – none of it healthy either!  I'll be working in a different building than I did previously but I'm sure there will be just as much overtime as before (10-20 hrs a week).  I think I may have to invest in some meditation CD's.
Filed Under Uncategorized | Leave a Comment
It's been a few days since I've written.  I'm having the worst time getting on the 3FC website lately, it's taking so long to load.
Anywho, a friend of ours just invited us to Cancun next July for her 40th birthday.  Now I really have a concrete goal date to reach my ideal weight.  The trip is 46 weeks (324 days) from now.  I have a countdown ticker on my desktop and I'm psyched!  The birthday girl herself just had lap band surgery a couple of weeks ago so she'll be looking pretty great by then.  I'll need to lose .3 Lbs per day to be at goal weight by then.  The rest of the friends going are pretty much in shape and I don't want to be the only big girl there, so GAME ON!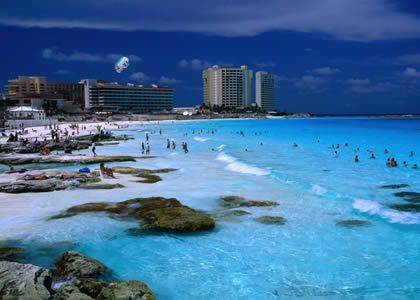 Filed Under Uncategorized | Leave a Comment
WooHoo!  
I'm so glad I didn't cave in to the food at the Baseball game on Saturday (2-0 final score – GO TWINS!!!).  I know that if I had, I would still be working on getting it off.  I've come to realize that one day of weakness for me equates to 3-4 days of trying to get it back off.  So is it really worth it?  I think not.  
So now I am 25 lbs down from my starting weight of 280 six weeks ago.  Four pounds a week average… But can I keep up that rate?  I just started doing Jillian Michaels workout videos so I'm hoping to increase my muscles mass and burn more calories.  
Still loving my Green Smoothies!!!  My skin tone is evening out and my complexion seems so much clearer.  I think going raw is the best way to lose weight and get healthy.  I know my body seems to be much happier!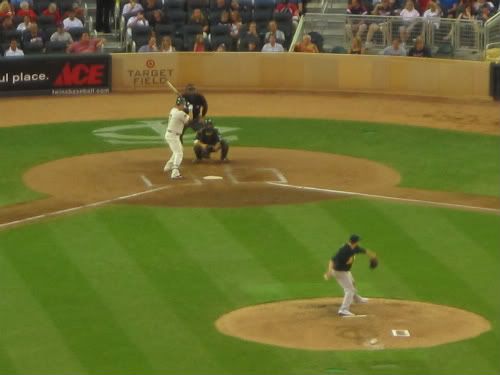 Filed Under Uncategorized | 4 Comments
I woke up to realize it's Friday the 13th today.  I've never been superstitious, but I couldn't help but think that the date would have a negative effect on the scale.  That and the fact that TOM has just come to stay with me for a week.  But to my surprise, I actually LOST 1.6 Lbs.  I have no clue how that happened but I'm not going to question it.  It was just the boost I needed to start my day (and weekend) out strong.
I recently found a pair of pants that I had bought some 15 years ago to go to the clubs in.  Needless to say, I never lost the weight to fit into them and now at 35 years old I don't see myself ever wearing them.  My "clubbing" days are LONG over.  Yet my boyfriend, John, saw them and insistes I'll look "extremely sexy" in them.  So I agreed to hold onto them and will try to one day squish myself into them just for him.  They're size 11 (junior) and I'm currently 259 Lbs.  So we'll see how long it takes me to get into those babies!!!
Filed Under Uncategorized | 1 Comment
Today is the first day of my BF's birthday celebrations.  Since his parents are divorced, we have a party with his Dad's side today, his Mom's side tomorrow and on Monday (his actual B-Day) it will be just he and I.  It's a weekend filled with grilling out and cake, etc. etc. etc.   I haven't been able to sleep all night and I was hoping to get in several good hours so I could get a good 2 hours worth of exercise in today.  At least if I were to exercise an extra hour, I wouldn't have so much guilt for participating in the (regulated) munching. 
I told myself at the beginning of this journey that I will not deny myself foods on holidays/special occassions because that will make me miserable and I'd be setting meself up for failure.  Instead I promised myself that I would limit my intake of the foods offered.  Instead of a whole burger, I'd just eat half a burger.  Instead of a handful of chips, I'd have 5 chips.  Instead of a slice of cake, I'd have a sliver of cake.  Afterall, I think for me it's mostly the taste I'm after.  If I can just taste the foods, that'll be enough to satisfy me.
So here goes.  Wish me luck – I'm goin in!  
Filed Under Uncategorized | Leave a Comment
I'm starting to wonder if food will ever be a friend of mine. To me, it is always the enemy. Sitting there, taunting me. Eat me, Eat me! I'd love to be able to look at food as my friend that sustains me throughout life. Rather, I see it as the weight that sits on my hips, thighs and rear. I know I am the cause for my weight. Food doesn't magically jump into my mouth. But it almost seems to me that it's an enabler. It looks at me. It wears it's most alluring fragrance that fills my senses up with oohs and ahhs. I would equate these tempting foods to the bad kids your parents didn't want you to hang out with because they were terrible influences. Not the good kids (ie: fruits and veggies). Ah, living on the edge with the bad kids. This can only lead me down a bad path with a miserable future. I must befriend the good kids….
Filed Under Uncategorized | Leave a Comment
We took a little road trip up to Duluth, Minnesota yesterday to see the "Tall Ships" festival.  I was afraid that I was going to be tempted by all of the concession stands.  I'm proud to say I did not consume one drink nor any food while we were there.  On the way home, John wanted to stop and get some coffee but we could not find any coffee shops in the small town (where's a Starbucks when you need one) so we ended up stopping at a McDonalds so he could get a Latte.  Sitting there staring at the menu – oh so tempting!  Ultimately, I ended up getting the Wild Berry Smoothie which only has 210 calories.  Not bad for my dinner!
So I'm starting August at 265 Lbs.  15 Lbs less than I started July with.  I'm happy with that.  I'd like to get down to 250 Lbs by the end of August.
Plans for August:
-Step up my exercise by combining my cardio with some weight training. 
-Drink at least 140 ounces of water per day
-Gradually increase the amount of greens in my smoothies and decrease the amount of fruit.