Filed Under General | 5 Comments
CW: 130.8 lbs
BF CW: 214.8 lbs
Slowly but surely my weight seems to be either maintaining or going down. I know I'm on plan so it WILL reflect in the scale. I'm also celebrating other things I see like my slimmer midsection (no love handles), toner legs, and defined collarbone.
Thank you for everyone's lovely comments. I am so glad I started blogging because I genuinely feel it's such a great way to find connections in this journey that I used to brave in solitude.
I'm feeling nervous showing people my new food blog even though the purpose of me starting it was to tell people I had a weight problem. I mean people aren't blind…they KNOW I yo-yo'ed but I guess since I put up tangible weigh-in numbers and how much I did weigh at one point… I don't want to be judged.
My sister said to me that it's not something I should be ashamed of since it's even more impressive that I lost the weight. I guess I still feel really embarrassed that I am a former obese person. Is that strange?
I was in a sorority in college and weight was always a taboo subject among the girls. My sister congratulated a girl for losing weight after a summer away and she was quickly elbowed to pipe down because weight isn't something polite people comment on apparently. I guess people are nervous about offending people. I remember during one of my yo-yo's that no one commented that I had lost 30-40 lbs and I was sad that no one noticed. My sister said "Of course people notice. They aren't blind. They just don't know if they should mention it."
I remember last spring when I went back to visit college friends back in my University. Most people didn't comment about weight. They said things like "you look happier," "you look great"…. There was one girl, I never was close with because she was so tactless and uncouth, blurted out loudly "OMG, DID YOU LOSE WEIGHT!?" I smiled broadly and said "Yes I did." It's funny that it took an ill-mannered girl to ask me something I was waiting all weekend for someone to ask.
Asking people their age, weight, salary are all lumped together as taboo subject. It's making me nervous about being TOO open about how much I've lost.
I'm so proud of myself yet I'm conflicted on revealing exactly how much I lost. This isn't the simple "I gained 10 lbs"… I gained about 70+ pounds within 2 years that's pretty intense.
Yesterday for exercise I did 50 min on the treadmill (10 min power walk and 40 min running) and 58 min of P90X Plyometrics. I think my stamina and strength is definitely improving because while the workout is HARD during the video… I am not sore at all this morning. I remember my first time doing the video that I was DYING between the water breaks and I couldn't bend my knees for 2 days following the insane workout.
Feel free to chime in on how you've talked about our weight-loss to real life people. I want to post my food blog on facebook to be THAT open about it but I have 700+ friends/strangers/acquaintances (that I've been slowly deleting). There are also people in there that were less than kind to me in the past (don't ask me why I'm friends with them on FB). Why did I accept a friend request from a HS bully that used to oink at me? A part of me was for him to see my new slimmer figure and be like "dayyyammmmmm" lol 🙂
Tomorrow is April. I don't know if I'll weigh-in below 130 but I do know I will get there soon.
—–
In case you missed it from yesterday's post…
I started another blog outside of this blog. I don't really share this blog with people in my real life but a lot of people are asking me how I did it (mostly hoping for some magic answer) so I want to start a blog also to showcase the meals I've been eating!
http://healthyxdreaming.blogspot.com
Bookmark it for now. I used to have a food blog but I stopped posting years ago so I deleted and restarted with a new direction. I would love for you guys to read it from time to time too for feedback! Renee's blog totally reminded me how much I loved taking pictures of my cooking so I wanted to restart that. This might add a little more excitement into this whole journey!
Filed Under General | 7 Comments
CW: 131.0 lbs
Last Week: 132.2 lbs
BF's CW: 215.4 lbs
Last Week BF's CW: 218.0 lbs
I lost 1.2 lbs and he lost 2.6 lbs this week! So far everything seems to be going in the right direction. I'm aiming for below 130 by April 1st but I'm happy at least the numbers aren't going up! I never dreamed I could get THIS close to 130 starting off. I remember my starting off goal was 135 lbs. I never even took the time to celebrate before lowering my goal weight. It was like a part of me couldn't believe 135 was really here. Another part me was trying to downplay my achievement and go "So what? It's not like you cured some deadly disease."
Why is it we're always our own harshest critic? I always encourage other people to celebrate every pound loss, every minute exercising and every day being on plan but when it comes to myself, I feel like it's not a big deal.
I have a small notepad that I've been listing dishes that I want to tackle and photograph! There's about 15 dishes on it right now so I'm not running out of inspiration anytime soon.
Yesterday for exercise I did 45 minutes of elliptical, 30 min treadmill (10 min power walk, 20 min run) and 30 min YogaX. Today I plan on doing the full Plyometrics video (all 58 minutes of it) in the afternoon and some cardio in the morning.
I also want to vacuum the apartment and do a load of laundry!
Have a wonderful Hump Day! For the month of March I lost 9 lbs which is my biggest monthly loss since January 2010. A part of it was because I gained a few pounds while on vacation and another part was I blogged and stayed accountable ALL month! I have a good feeling about April. I can TASTE the 120s.
Does anyone have any April Fool's Day pranks planned? 🙂
Filed Under General | 5 Comments
CW: 130.6 lbs
BF Weight: 215.8 (he keeps fluctuating between 215-218)
I hope everyone's Monday started off well. We're getting a lot of thunder storms this week but the weekend should clear up! I'm happy with the rain because it lightens up the humidity.
-0.4 lbs since yesterday. For exercise, I did 50 min on the treadmill that equated to 4.877 miles (10 min power walk and 40 min run). I then followed up with 30 min of Yoga and some Plyometrics/Core around the house for 10 minutes. My boyfriend did CardioX on this own and then played some basketball.
We finally booked our trip to NYC to see my sister and some friends. We're going the end of April so it gives us EXACTLY one month to get in shape. I definitely have my eyes on the prize. I'm a very competitive person by nature so the fact I'll be seeing college and HS friends make me want to "wow" them. We have a lot of fun things planned in NYC that includes foodie destinations, Yankees game and visiting Flushing to expose my boyfriend to Taiwan food/culture – a taste of what's to come when he meets my parents in Taipei this year. I've missed my niece (sister's dog) so I look forward to seeing him!
My sister is visiting our college in 2 weeks and I gave her a few things to pick up for my bf. He needs a new football jersey (in a smaller size) and some PSU memorabilia. In return, I'll pick up some stuff in Disney World before I go up! I plan on going to Orlando sometime in April before my NYC trip to go to the outlets. I need to update my wardrobe. Hopefully I find pretty things to pack to NYC.
I was weighing the decision to stay longer in NYC before my bf could go up but I decided against it. The longer I'm in NYC, the longer I'd be tempted to go off-plan. My sister's apartment is slightly too tight for indoor exercise so Thurs night-Monday night is fine! I also get to fly with my boyfriend which is always more enjoyable than flying alone. I do wish I was staying longer in NYC though but I know my wallet and my stomach will thank me later.
Relay for Life is next weekend on the 9th. My boyfriend said about 20-30 employees are signed up. I was thinking of bringing some baked goods that travel well. I'm looking into healthy brownies or cookies. What do you think are some good ideas? It's from Saturday night until Sunday morning so it's an over-nighter.
I put my first girl on my "ignore" list on the forums. She's a little too abrasive and shoves-down-her-ideas-down-your-throat for my taste. I didn't even realize that was an option in your User CP but now her posts are hidden from me but I do see her name but I can't see what's written! I'm trying to avoid getting into a virtual war-of-words with people.
Have a great Tuesday!
Filed Under General | 6 Comments
CW: 131.0 lbs
BF CW: 218.2 lbs
We have four days (including today) until the end of March. I want to be out of the 130s, at least glimpse the 120s, by April (FOOLS!) I think it's doable if I stay strong! It doesn't seem like I lost a lot since my Wednesday (132.2) but I think consistency is key! My clothes are looser and when I pinch my sides, I feel less "squishy." I don't know if that's a measurement but I know it's great for my mood when I feel more toned. The scale is only ONE tool I use to show progress. I put on tight clothes to see how they fit also.
One thing I'm obsessing about currently is my legs in shorts. When I squat, it's nice and tight but if I am sitting down it spreads out like warm butter. This means they can get smaller right? I feel like I have "thunder thighs" which are great for working out (they power me through like a Hemi engine) but they aren't so great if I'm trying to look petite in skirts or shorts. I do feel my legs getting more toned though so I'm happy about that. (P.S. I had to ask my bf for an engine analogy….)
I sent my sister a shot of myself in a bikini and told her "show anyone and die!" I'm only reciprocating because she sent me her bikini shot because she's trying to get a flatter stomach (she's 5'4 and 113 lbs). People ask me if I get jealous of my sister because of her skinny figure but we actually don't have sibling rivalry. She's my best friend and I can share anything with. We're only 18 months apart.
Last week I was very mindful of what I was eating and I exercised every day. If you missed my weekend posts, here's a quick recap
1) Loved my pedicure (will aim to do it at least 1-2x a month!)
2) Friday exercise: Elliptical (30 min), Lunges/Strength Training (30 min), Treadmill (40)
3) Saturday exercise: P90X CardioX (40 min), picked up garbage/cleaned at the Humane Society
4) Sunday exercise: YogaX (35 min), Treadmill (50 min), AbsX (20 min)
5) Loved visiting the dogs and puppies at the Humane society and WANT A DOG! I want one within 10 years after my future babies are at a more appropriate age and we're more settled. I want to be a responsible owner and not just be lead by temporary fascination
We didn't eat any meals outside the house last week! I only had $3.81 worth of Froyo after my pedicure (see picture in previous post). I even checked the nutrition information online and it's not calorie dense like ice cream (32 cal / 1/2 cup). I had about 1 cup of it + fruit and oreo topping. We were invited to a BBQ luncheon at some place got Holy Hog so I checked the menu. There are zero healthy options on it so we skipped it. The BBQ Cobb Salad looked like a calorie bomb on their website (cheese, eggs, a little tomato, lettuce, and lots of BBQ meat).
My boyfriend and I have been reminiscing about the old days recently. We used to have food rituals in college that I miss. We would order boneless fried chicken wings lathered in sauce at 10pm at night after a long day of classes (this was after we've had lunch and dinner, we skip breakfast). Late night munchies are the worst especially if you are slightly inebriated and vulnerable. I'm a morning person though so I sleep relatively early (before 11) and wake up promptly at 6-7 am without an alarm. It helps fight the craving demons if I sleep it off and look forward to my breakfast and coffee.
Hope you guys all had a wonderful weekend! Let's finish off the month of March STRONG!!!!!
P.S. That picture was from 2 weeks ago at the Florida Aquarium.
Filed Under General | 3 Comments
Yesterday we had a very productive day. I told my boyfriend we would get a workout in between breakfast and lunch so we could get it out of the way! I'm so glad we did that because after volunteering at the Humane Society I was too tired to do anything else. I also felt grimy so any thoughts of workout session #2 was canceled in lieu of a shower! We did 42 minutes of CardioX together which was great. I felt slightly guilty not working out more yesterday but I figure 1 hour of picking up trash under the sun constituted as some sort of exercise.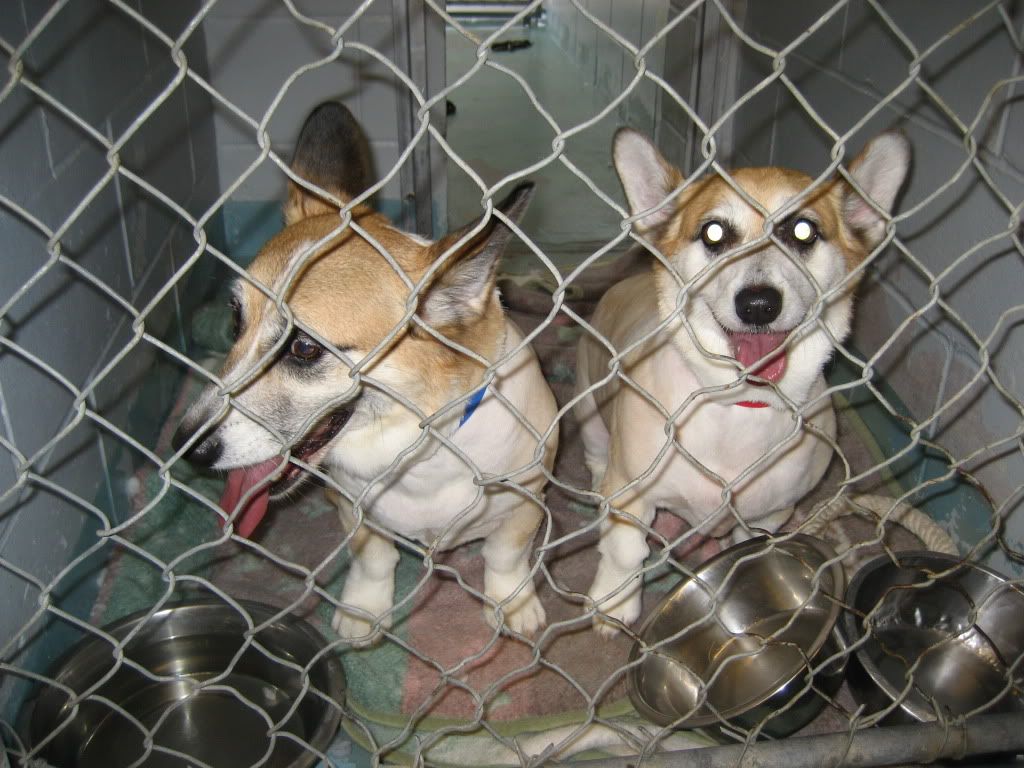 We didn't get much interaction with the dogs because there were a lot of regular volunteers here so the 12 co-workers and girlfriends were told to do chores around the building. Laundry, wipe windows, sweep floors, and pick up trash. I told my boyfriend I went from cleaning our place to cleaning outside our place. At least we got to see the dogs for a little bit before we left. My boyfriend loves the puppies. Both of us were moved and wanted to take one home with us but we'd be the worse owners at this point. We don't even know where we are going to be after July. I do a lot of traveling and my bf works a lot so we'd be neglectful owners. Also, I want to be a mommy within the next 5 years and thoughts of baby and dog not getting along worry me. We have a 10 year plan to get a dog!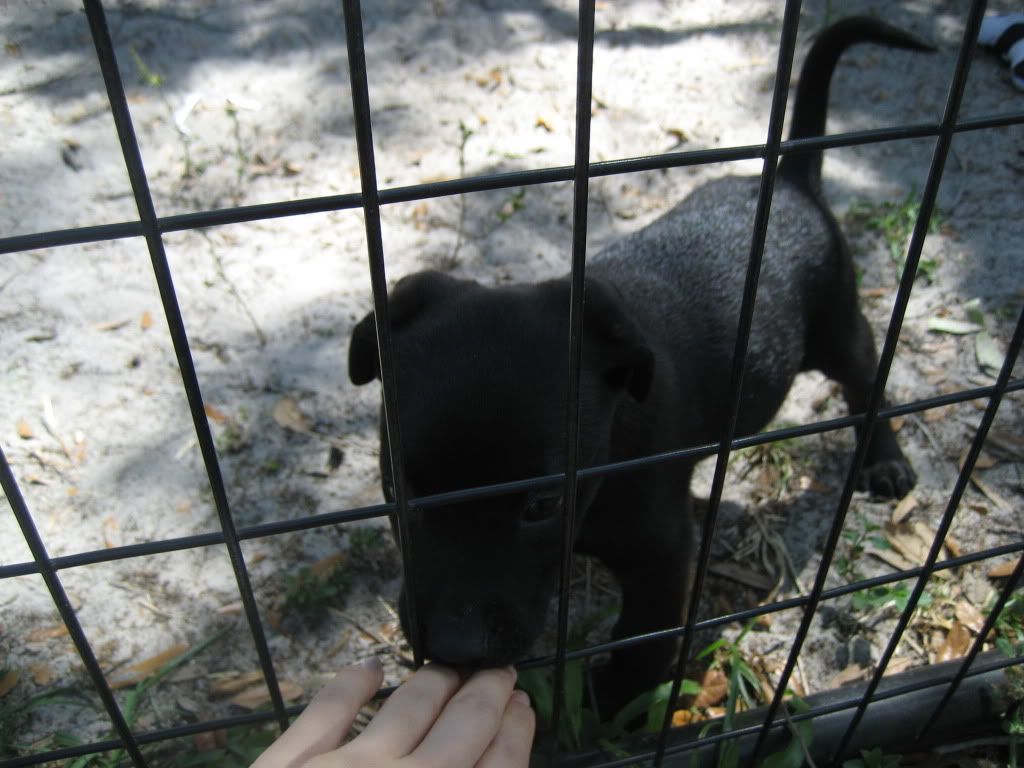 I would love to get a Pembrooke Corgi because it reminds me of me! Fat body and short legs. It's body is 40% longer than it's height. The only issue is that they shed. I don't know how my cleaning tendencies will mesh with a shedding dog. I probably will just end up cleaning more often (hey, more exercise!) Another option is a small dog like my sister's: maltese, Shih-Tzu, Shih-Poo, Malti-Poo (you ge t the idea.) They are small and don't shed. I saw two 6 y/o corgi-terrier mixes at the Humane Society yesterday and I wanted to take them home. I feel so bad the animals there are in cages most of the day because there are WAY too many of them. I'm not a fan of cats but there were cats there too.
I don't know if it was the sun or me being tired from the week, I thought I ate more than usual yesterday for dinner. I normally end the night light but I ended up eating a little more pork tenderloin pinwheel than I wanted to. I also ate some fruit: grapes, strawberries and pineapple. I felt guilty but my boyfriend assured me I was exaggerating.
Whatever the case, I woke up this morning bright and early and did 30 minutes of P90X Yoga and 15 min stretching/pilates. Before I cooked lunch, I also went for a run. I did 10 min power walk and 40 min running on the treadmill (between 5.5 and 7.0 mi/hr). The treadmill says I did 470 calories but I know those things overestimate. I plan on doing another session of exercise with my boyfriend later in the afternoon. I'm not sure what yet. I'm thinking P90X StretchingX and the elliptical.
It's ALMOST the end of March and I want to be out of the 130s by then! Hope you guys have a wonderful Sunday!
P.S. Gertie – I LOVE PINKBERRY and RED MANGO! Whenever I'm in NYC I always try to get it at least once! There's a Pinkberry tentatively scheduled to open in Tampa but there is no date in sight! I cannot wait 🙂
Filed Under General | 2 Comments
CW: 131-132.5 lbs I was too excited when I weighed myself with the new scale that I wanted to confirm on my old scale. The new scale has me at 131 lbs and the new one has me at 132.5 lbs. I know the new one measure to the closest 0.2 lbs and I've had the old scale for almost 4 years now without needing to change batteries. I might change batteries another weigh in day to see. I know last week they were giving the same numbers!
You guys were so right. I thoroughly enjoyed my pedicure! I payed a little extra for them to take off the calluses on the bottom of my foot. I'm slightly ticklish so it was very hard to sit still. I picked a bright red for my toes and my friend picked a pearlescent pink/nude. Both colors were very pretty for our skin tone. She also had her eyebrows waxed which I didn't know until she came back with redness around her forehead. I'm definitely going to try to do this at least once a month! I do my own manicures unless I have a special event or I'm traveling (read: not doing housework). It's such a waste of a good manicure if I end up chipping it within 1-2 days because I'm cleaning the apartment.
I enjoyed my fro-yo after the pedicure. I went online before I left the house to check the nutritional info. I don't know how accurate they are but it's only 32 cal per 1/2 cup (non-fat and sugar-free). I figure an occasional treat like this isn't too bad. In the picture, the one facing the lens is the one I had! I think they purposefully only supply large bowls so you end up overfilling it. I only filled it 1/2 full gauging the amount of fro-yo I was putting in instead of how full I was making my cup. I got 1/2 heath bar flavored fro-yo covered with crumbled Oreos (I only got a few chocolately flakes avoiding the frosting) and the other side I got the original tart flavor with strawberry and kiwis. The whole cup was only $3.81, which is a totally affordable treat. My friend's came out to be $4.61 and she had more toppings than me including Reeses Cups. My weakness is frozen treats so I'm very proud that I watched what I ate.
For exercise yesterday, I started off the day with 30 min elliptical and 30 min lunges/stretches/pilates. After my girl-time, my boyfriend and I went to the gym and I did 40 min on the treadmill (10 min power walk and 30 min running). My boyfriend played basketball and was on the elliptical for a good 20 minutes. His endurance is definitely getting better and he mentioned it. He could have gone longer but I could feel myself feeling lightheaded. I wanted to end the night with a small dinner so I stopped exercising after 40 min on the treadmill. My arms are really sore because of strength training yesterday. I forget I lost about 8-10 lbs since I was on the machine last. I always set it at 8 forgetting that I'm putting more weight on my arms now because my body weighs less. It's a good soreness though since I want to tone up my arms!
For dinner I had 4 tuna hand-rolls (1 can of tuna, assorted vegetables no avocado). I think stuffing things into seaweed is my newfound love. I need to go to the Asian store soon to pick up some supplies. I also promised my friend to take her to the Asian store and be her guide of sorts since she wants to pick up more ethnic cooking.
I had a minor fight with my boyfriend yesterday where I was yelling and he was staying mute. Long story short, he said he was coming home for lunch so I waited from 11:30-12:30 with no text from him. He strolls in and I start to plate and he goes "Don't worry about lunch, baby. I ate already". I replied "What do you mean you ate already?" He goes, "They were celebrating some release so they invited me to eat the pizza they ordered." I literally glare at him as I start putting things away. He goes, "Don't be a douchebag about it." That's when I erupted into a good 30 min of profanity and yelling about being unappreciated and I'm on the next flight out to NYC and he can fend for himself.
He couldn't send me a text because "he didn't have his phone on him."
I retorted "How far was the phone from you? Was the pizza party miles away from your desk?"
He goes, "Not miles."
It was just down the hallway. I was livid but I got over it since I had a date with my girlfriend. It was the start of our weekend so I didn't want to start it off on a sour note. I'm not good at staying angry. My boyfriend called me a volcano. I'm not good at the silent treatment either because I let it all out. My sister and I both get this from our mother.
This afternoon is 3 hours of community service at the Humane Society! I wanted to look cute because it's with my bf's co-workers but my sister went "Wear something that you don't mind getting dirty." Ok…so I need to find something casual but still cute. I'll figure it out. I really need to go shopping for shorts but NOT UNTIL under 130.
My clothes all feel looser. I'm ecstatic about that regardless of the fluctuation between the two scales.
Hope everyone has a lovely weekend.
Filed Under General | 6 Comments
CW: 131.6
BF CW: 215.8!!!! (218 on wednesday!)
My weight remained the same today but I'm okay with that. For exercise I did 30 min on treadmill (10 min power walk and 20 min run between 6.0-6.7) because they came in to kick me out of the gym for floor cleaning. I finished up my day with 40 minutes of P90X CardioX (a mixture of Plyometrics, Yoga and Kenpo).
I was inspired by Gertiev and made handrolls for dinner. I took a can of tuna (in water) and mixed in soy sauce, wasabi, ginger sauce, and onions. I also filled the roll with carrots, cucumbers, avocado and alfalfa sprouts. I had maybe 3-4 for dinner. My boyfriend polished off the rest of the plate followed by a slice of cheesecake. He played 2.5 hrs of basketball with some boys so he was drenched with sweat when he came back. He apologized for not spending time with me but when it's for exercise, I'm super supportive! (If he was playing video games, that's another story).
This afternoon I'm getting a pedicure and having Froyo with a girl friend. I've never had a pedicure before so this will be interesting. I hate my feet. I'm excited to try something for the first time though. I want to get some exercise out of the way this morning so I'm going to go for a longer run. Hopefully no one will kick me out of the gym this morning!
Tomorrow from 1-4 pm we're volunteering at the Humane Society to help with their cats and dogs. We were invited to a lunch before that with the co-workers who have to go help out afterwards too. It's at a BBQ place said to be some of Tampa's best BBQ so I yelp'ed it (4.5/5 stars). I looked at their menu and the healthy options are very limited. I don't know whether we should go or not to be sociable.
My boyfriend is currently reveling in being close to his lowest weight in years (212) but he's downplaying it like "it's probably mostly water weight from last night's game." I can tell he's secretly pleased with the number though. I'm so proud of him and told him that's amazing regardless! I mean I weighed in the same today! He weighed 180 going into college and left around 240 lbs (I attribute it to my eating habits, his drinking habits and being inactive)
I'm excited for the weekend even though I have nothing planned. My mom called me this morning about her being in a car accident making me nervous but she quickly told me no one was injured she was just not paying attention. The car is completely ruined (the front is demolished) so she needs a new car. She said my dad was very understanding and just worried about her well-being. She then proceeded to ask me about my relationship and if Jason was a good driver.. and told me to drive safely. She's fine I gather. I texted my sister a quick text but was sure to emphasize she was fine. My sister sleeps until 8-9 am so I'm normally the first to receive news since I wake up between 6:30-8 am.
Have a great weekend!
~~~~~~~
Just a way to measure your progress! I saw this on a girl's blog on SparkPeople!
I've lost an elephant's genital…. YAY ME!
How much have you lost?
1 pound = a Guinea Pig
1.5 pounds = a dozen Krispy Kreme glazed donuts
2 pounds = a rack of baby back ribs
3 pounds = an average human brain
4 pounds = an ostrich egg
5 pounds = a Chihuahua
6 pounds = a human skin
7.5 pounds = an average newborn
8 pounds = a human head
10 pounds= chemical additives an American consumes each year
11 pounds = an average house cat
12 pounds = a Bald Eagle
15 pounds = 10 dozen large eggs
16 pounds = a sperm whale's brain
20 pounds = an automobile tire
23 pounds = amount of pizza a an average American eats in a year
24 pounds = a 3-gallon tub of super premium ice cream
25 pounds = an average 2 year old
30 pounds = amount of cheese an average American eats in a year
33 pounds = a cinder block
36 pounds = a mid-size microwave
40 pounds = a 5-gallon bottle of water or an average human leg
44 pounds = an elephants heart
50 pounds = a small bale of hay
55 pounds = a 5000 BTU air conditioner
60 pounds = an elephants genitals
66 pounds = fats and oils an average American eats in a year
70 pounds = an Irish Setter
77 pounds = a gold brick
80 pounds = the Worlds Largest Ball of Tape
90 pounds = a newborn calf
100 pounds = a 2 month old horse
111 pounds = red meat an average American eats in a year
117 pounds = an average fashion model (and shes 5'11")
118 pounds = the complete Encyclopedia Britannica
120 pounds = amount of trash you throw away in a month
130 pounds = a newborn giraffe
138 pounds = potatoes an average American eats in a year
140 pounds = refined sugar an average American eats in a year
144 pounds = an average adult woman (and shes 5'4½")
150 pounds = the complete Oxford English Dictionary
187 pounds = an average adult man
200 pounds = 2 Bloodhounds
235 pounds = Arnold Schwarzenegger
300 pounds = an average football lineman
400 pounds = a Welsh pony
Filed Under General | 5 Comments
CW: 131.6 lbs
According to the BMI chart if I were 5'1 (I'm actually 5'1.5) and 131.6 lbs, I'm 24.9 on the BMI chart making me in the Normal category. It doesn't seem like I was wavering between life and death going from semi-overweight to barely normal. I remember my wish at the beginning of the journey was to become NORMAL! It's very anti-climatic once you reach that point but nonetheless, YAY to me!
I'm starting to feel the BMI chart isn't all that accurate but just a gauge and estimate. My stamina and endurance at the gym shows me that I'm healthier than people thinner than me.
My size 6 Miss Sixty trench coat came and it fits! It's actually slightly roomy around the chest area which I was surprised by. The sleeves are a little longer than I would like them to be so I'll have them tailored next time I go up to NYC (my sister has a tailor she adores.) The coat came slightly wrinkled so I won't take pictures of myself in them yet.
Yesterday's exercise consisted of 40 min Yoga and 25 min swimming. It was a great way to relax my joints after my Plyometrics the day before. Today our gym should be open again so I'm going to get a much needed RUN in!
Is it weird I've never had a pedicure? I don't like my feet so I think it's gross to have other people touching them. My girlfriend wants to get one this Friday so I told her I'd go with her. This will be an interesting experience. We're getting frozen yogurt and pedicures on Friday.
On Saturday, my boyfriend has a community service for work at the Humane Society. I want to go because I want to play with dogs 🙂 (hopefully not handle too much poop).
Hope everyone has a wonderful Thursday! The weekend is ALMOST upon us!
Filed Under General | 5 Comments
CW: 132.2 lbs
Last week: 133.5 lbs
BF CW: 218.4 lbs
Last week: 218.0 lbs
I lost a little over a pound this week which I'm fine with. I knew I saw 131.x so it should be soon before I'm back down there.
Yesterday for exercise I did P90X Plyometrics for the full hour. It was very intense but thankfully I'm not feeling too sore. The first time I did this routine I couldn't bend my legs for days. It's great my body seems to be responding to the exercise. I feel slight soreness but nothing that will stop me from exercising today. It was way too sunny for me to go swimming yesterday. I'm not a fan of tanning because I don't like skin damage. I never leave the house without SPF.
Today, my friend is coming over to learn a few recipes for me. I know I should look forward to it but it's a lot of work to clean the house and have everything done by noon. I'm teaching her a Thai Peanut Sauce and I'm going to saute vegetables, chicken and whole wheat noodles to show her she can use the sauce for the noodle dish too. I'm also going to grill chicken to use it as a dipping sauce. All this will be served with side of salad with my Asian Ginger Dressing from the Asian store.
My boyfriend has meetings all day today so he won't be coming home for lunch. It was a coincidence but one less thing I have to worry about: feeding my boyfriend.
My pants feel looser. I feel my love handles getting smaller so it's nice that my body seems to be toning up. Even if weight didn't change, I think exercise really gives me a great mental boost. It's not always easy to get my butt to the gym but once I'm finished, I get such a sense of accomplishment!
Thank you everyone for the lovely comments! The dumplings are REALLY easy since I buy store bought wrappers. The important thing is to make sure your filling is seasoned correctly but not too watery (or else the dumpling won't seal correctly. (Salt your vegetables and drain the water!) I'm due to make another batch soon since I'm down to my last 15 dumplings.
I'm not even close to being engaged but my mom's recent letter to my boyfriend has me hoping we will have a happy ending. Just to give you the cliff notes version, my boyfriend is Indian and I'm Taiwanese. My parents are very conservative so I've been scared to tell them of the love of my life. They were shocked/scared/angry/frustrated/confused at first but they are coming around. I definitely wish I trusted them more because they are responding so well beyond my wildest dreams. They have the fear and worry that I think they would have with any guy I was with but they are willing to get to know him…which is more than I can say for some other parents I know who cut their children off. My mom wants him to go back to Taipei this year to meet the family. She even invited him on a family trip to Thailand in July. He can't go but the fact that he was invited is HUGE in my book. I'm so grateful that my parents love me. My dad thinks the growth he's seen in me the last couple of years is largely due to my relationship with my boyfriend so he thinks he's a positive influence.
I was in such a good mood yesterday that I got ahead of myself thinking where I wanted to take engagement pictures. My sister and I both decided that we should take pictures on our beautiful college campus where the two of us met. I even googled some online galleries of people who have done the same thing. It's beautiful and my boyfriend agreed it would be an amazing place to do it.
I'm very blunt so two years ago when we were leaving college I told my boyfriend that if he didn't see a future with me (all 200 lbs of me LOL) that we should just go our separate ways. I believe I said if he wasted my 20s only to dump me for a younger model I would cut his ***** off. He said he did see a future and when his career stabilizes, he will propose. My friends were all shocked that I was that direct with my boyfriend. We've been together since 2006 :).
I WANT TO SEE MYSELF UNDER 130! I'm hoping I can accomplish this before the beginning of April!
Have a wonderful day!
PS. Some of the example engagement pictures at PSU that are in my dreams 🙂
Example 1
Example 2
Example 3
Filed Under General | 4 Comments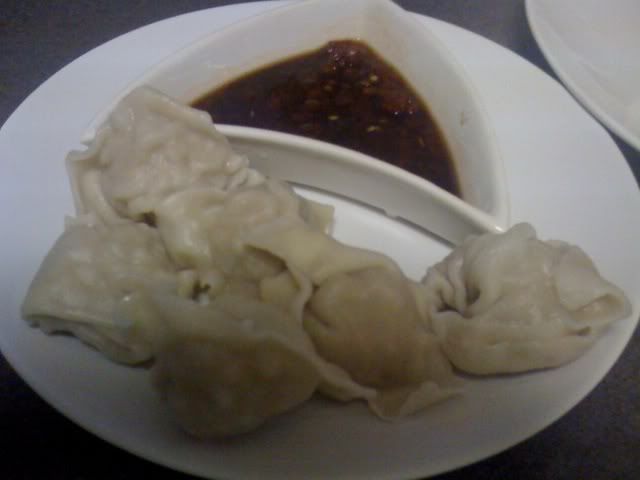 CW: 132.2 lbs
Boyfriend's CW: 118.6 lbs
We both showed an increase today from yesterday (I'm up 0.4 lbs and my bf is up 0.6 lbs). Nothing significant but my official WI is tomorrow so I want to continue being on plan!
For exercise yesterday I did 60 minutes of treadmill (10 min power-walk and 50 min running between 5.5 mi – 6.7 mi). My boyfriend alternated between playing basketball and being on the elliptical for 42 minutes.
I kept our meals light yesterday except breakfast which I felt was an indulgence (healthy though)
B: Oats/Wheat germ/Whole wheat pancakes
L: Pork, Zucchini, Onion, Mushroom Miso "Stir-Fry" over 1/2 cup Brown Rice; 2 cups Roasted Butternut Squash
S: 4 wheat thins with hummus
D: 1 cup of Tofu Vegetable Thai Curry (no rice)
My boyfriend had 6 boiled dumplings with soy dipping sauce and rice with his curry for dinner. I love spending an afternoon making dumplings and freezing them for later. It's such an easy way to have something on hand when my boyfriend is hungry. The dumpling is filled with a mixture of pork, cabbage, garlic and seasoning.
I only used a little sliced pork tenderloin for lunch for our dish because I wanted to add more vegetables into our diet. I think we went overboard on the weekend so it was a good way to cleanse our insides! I was vegetarian for dinner!
I need to go grocery shopping to restock fresh produce in my fridge! I'm not sure what I want to make for lunch but I want to make it yummy and healthy! My boyfriend has a dinner tonight so I'll be home alone! I always end the night very light so it doesn't effect me very much.
My gym is closed today and tomorrow for re-flooring so I need to get some exercise through workout videos. I'm also hoping it's not TOO sunny and I can go for a swim. We'll see.
I hope you guys all have a wonderful Tuesday. Spring is here!
keep looking »