(I was going to post this a long time ago...)
I'm bored so I thought I'd share my kids...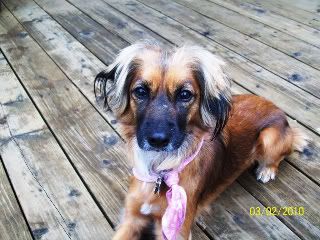 This is Molly, my Longhaired Whippet possibly cocker mix mutt. She's about 3 years old.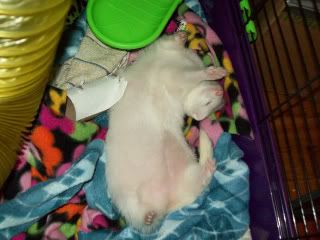 This fat lump looking all cute while she sleeps is Hannah Freya, my ferret. This is when I first got her. She now lives in a large "apartment" cage with my roommate's ferrets Thallium and Goldie. I went and adopted her and we figured maybe just having molly as a playmate is probably not the best idea and my roommate wanted ferrets too so... that's how it started.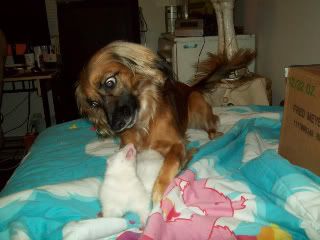 This is my favourite picture of Hannah and Molly playing together. They get along great and Molly is not too rough with her... once or twice she'll get that way and oooh Hannah lets her know. CHOMP!
Then there's my two feeder goldfish that are now like 3-4 inches long.
I had 2 rats but they passed away in the last month.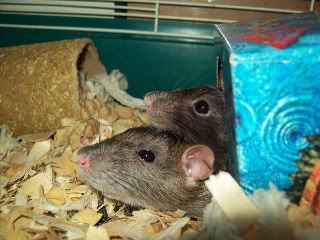 Rest in piece ya old farts... <3 Ginny on top, Hermione on bottom.
They developed tumors and Hermione lost the war and had to be put to sleep when hers started getting infected. She was so old it was the best option.
Ginny also had a tumor but I think it was old age that got her in the end. They lived to be about 3.