When I started this journey at the beginning of Dec. I was wearing a Size 17 jeans. I only had one pair that fit. I have ended up surpassing the 16s and am now into my Size 14 jeans.
I hung them on my wall for inspiration, and today I finally decided to check and see if they fit. I mentally prepared myself for disappointment.. but then...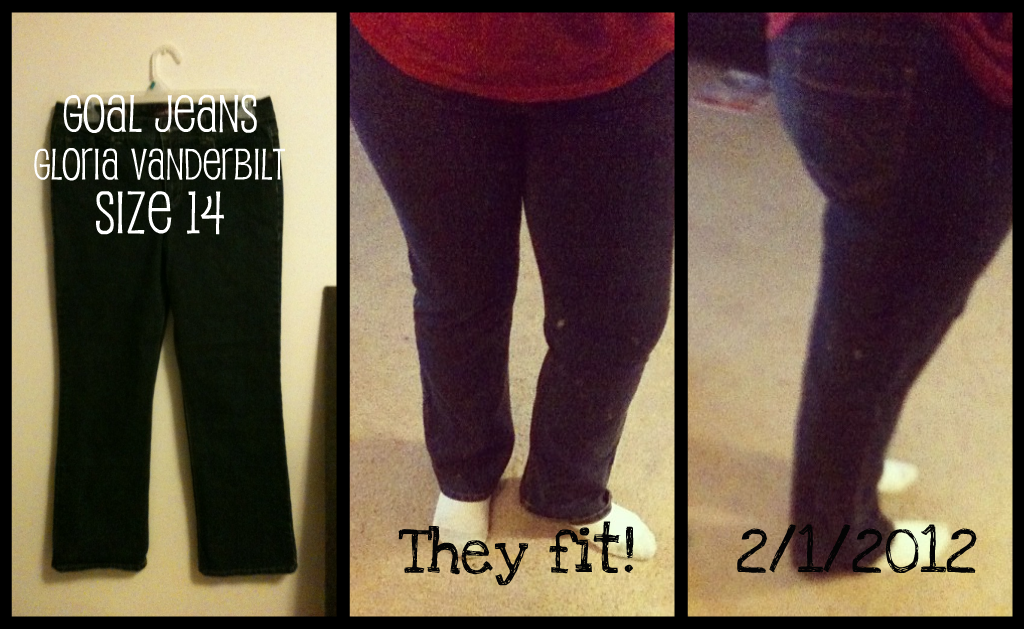 They fit!!
These were the jeans that didn't fit me at the beginning of December...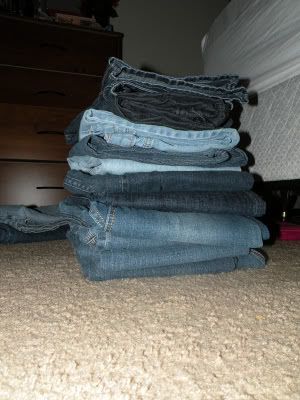 (the two sad pair in the back are the only ones that did fit)
Now, these are the only ones that don't fit.
...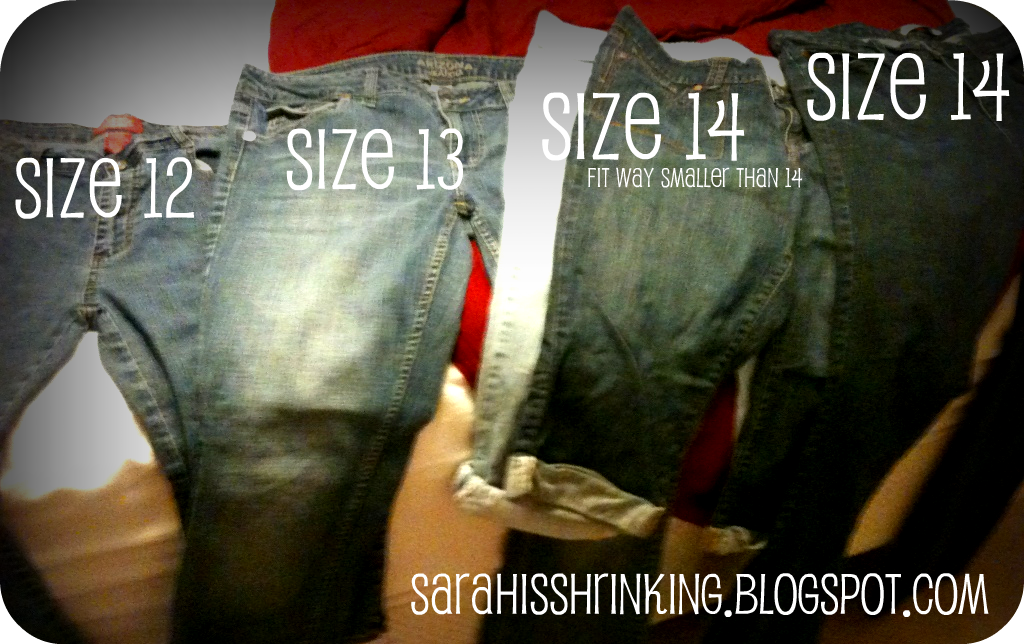 Yay for clothes that fit! Yay for getting out of stretchy pants!