-
Introductions
(
http://www.3fatchicks.com/forum/introductions-8/
)
| | |
| --- | --- |
| narwhal | 04-11-2014 12:28 PM |
---
Back with my tail between my legs...

Hello! I'm Katie, 28, approximately 260 pounds and feeling frustrated. I was a member here some years ago. I can't remember my screen name, and I'm not sure it even matters because I don't recall sticking around for long. That tends to be my pattern--lose 20-25 pounds, feel celebratory, then slip up and gain it all (and usually some extra) back. Last fall I lost 25 pounds and reached Week 7 of the C25K program! Then I allowed all of my progress to be destroyed by the holiday season. I'm so, so tired of this pattern, so I'm back and hoping that being a member of a forum like this will bolster my progress and help me push past 25 pounds, especially since my overall weight loss goal is 110 pounds...!

I feel so much frustration, but at the same time I'm being jolted by moments of extreme enthusiasm and optimism. I'm looking forward to getting off of this very twisty rollercoaster. :dizzy:
---
Welcome back, Katie. I have been in the same boat. Fifty pounds down then 20 up and down over and over again. I'd like to say that I'm learning where I slip up. I vow not to let history repeat itself!
| | |
| --- | --- |
| Yogini99 | 04-11-2014 09:43 PM |
---
Welcome back Katie- I'm glad you are here. You will get a lot of support and good ideas here, and it will be helpful!
| | |
| --- | --- |
| Mbitsa7 | 04-11-2014 11:55 PM |
---
Hi everyone! New here! Just started ideal protein diet on day 10 now and I. Phase one! Anyone else on ideal protein?
| | |
| --- | --- |
| ika overeater | 04-15-2014 11:07 AM |
---
hello Katie!

your post really moved me. i've had overeating/binge eating problems all my life. i managed to lose over 70 pounds twice in my life, just to gain them back and feel miserable. i tested a lot of diets and had numerous other "episodes" where i lost between 10 and 40 pounds and gained even more weight later on.

for a very long time i thought that my problem was that i love food (especially unhealthy food) and lack self discipline. and i focused my efforts exclusively on losing weight, without looking deeper into why i am actually eating too much, too often and not healthy. it was really important for me to take the time to figure it out. and turns out i use food to deal with problems, stress, emotions, boredom etc.

dieting without understanding why i tend to overeat and binge never worked for me. that's why now i'm trying to tackle my eating disorder from different sides, hoping that this time i will find a way to deal with it on a long-term basis.
| | |
| --- | --- |
| Sheena82 | 04-15-2014 11:20 AM |
---
Don't worry you arent alone, i disappear put on some weight come back lose some weight, disappear gain some weight. I don't think its uncommon so don't worry about that, we've all done it xx main thing is not giving up xx
| | |
| --- | --- |
| Jules2705 | 04-15-2014 12:00 PM |
---
1 Attachment(s)
Welcome Back!!

I totally understand the frustration of up and down weight loss! The holidays put me in a eating frenzy and I was left with 20lbs. to lose! I was able to transform my body in just 10 days!! I lost 12lbs. 6" from my waist and 5" from my hips-- here are my before and after pics:carrot:
| | |
| --- | --- |
| OK Lizzy | 04-15-2014 12:42 PM |
---
Yep, as my dear Daddy was prone to say "I resemble that remark"! I also "joined" when I was on a downward trend of weight loss, and delighted in updating my "current weight". Actually got down to around 160. Then the weight started the other direction. I am embarrased to see my current weight these days, and the date I originally joined. :( Hopefully, this old gal can change all that data this year!
| | |
| --- | --- |
| WannabeNurse | 04-15-2014 12:59 PM |
---
I'm with you there. The thing with change is that reverting to old behaviours is actually part of the process of making behavioural change. I think that the important thing is that you assess what happened so that you can learn from it and use that knowledge and experience in planning your future attempts.
This site has helped me stay accountable numerous times. When I regain, I come back and hang out for a bit to stay on track and get in a groove. It's a tool to help us all, and I promise that nobody is taking attendance :-P
| | |
| --- | --- |
| skittlesfirehawk | 04-15-2014 04:58 PM |
---
welcome back.I came back too with my head between my legs.I love this site its really helping me.
| | |
| --- | --- |
| Kscott | 04-17-2014 01:30 PM |
---
Welcome back Katie--the good news is you're back and you're young. Weight loss is easier when you're young. I don't restrict my food to certain foods, I just eat a lot less of it. I also exercise 3 to 4 times a week--Jazzercise is it for me. Just eat less--move more--is the solution. Once you get it off--keep it off by weighing yourself often--staying within your daily calorie consumption and exercise. Long term weight loss success comes from staying away from crazy diet's. Long term success is weight that is taken off slowly--no overnight or 3 week success stories of losing 50 pounds. Weight taken off slowly--1 to 3 pounds a week--signifies that you have made a life-style permanent change in the way you look at food. Even 3 pounds a week says that you ate 10,500 calories less during that week. 3 pounds times 52 weeks in a yearr = 156 pounds lost in one year. 2 pounds per week for 52 weeks = 104 pounds lost in a year and of course 1 pound per week = 52 pounds in a year. Even a 1/2 pound a week will net you 25 pounds lost in a year. You'll hit your plateu's in weight loss--just don't get discouraged--keep going--and if it takes you 2 years to get to your goal weight--you're the next success story on this board.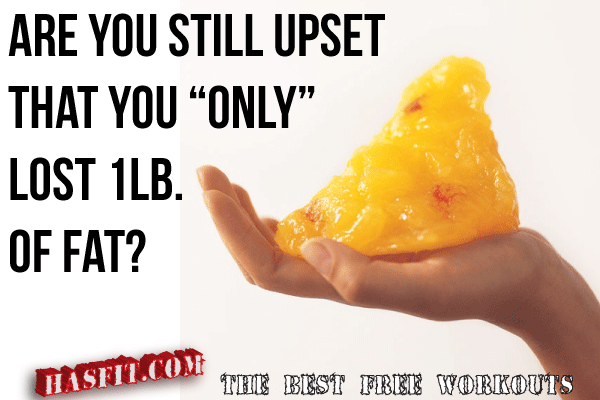 | | |
| --- | --- |
| chunkyguacamole | 04-20-2014 09:36 PM |
---
This sounds like me!!! However I realise I need to change this isn!! You came back, that's the most important thing :)! Feel proud and let's do this!!!
All times are GMT -4. The time now is

12:49 AM

.
Powered by vBulletin® Version 3.6.7
Copyright ©2000 - 2016, Jelsoft Enterprises Ltd.
Search Engine Optimization by vBSEO 3.3.2