I know most of you probably don't know me/remember since its been a good 2-3 years since I have even taken a visit back to these forums. I credit this site for my original weight loss of around 75lbs as the support really got me thru it. I still struggle with my weight off and on, and im finally back for a little support.
Lemme tell you a little about what all has been going on with me since leaving the site. I was in a happy relationship and finally felt like I was where i wanted to be.(172) I wasn't at my goal weight but I was very much comfortable in my clothes/body. Well as the years went on the weight began to climb again and I knew i had to do something about it(198). I became very anti social because of it and it eventually caused me to lose my 5 year relationship.
After I was unable to save the relationship no matter how hard I tried, I was left with the hard choice of leaving and going back to my Family (Chicago back to Florida). I came back to Florida and tried to start over. I started taking ******** from a lady I knew in Chicago, well after only a few short depressing months I was able to reach my goal weight (165), and I NEVER felt so sexy. However....it only lasted about 6 months and the weight started creeping back up on me. 9 Months later and i started dating again, which only led to more weight gain. STORY OF MY LIFE!
Well fast forward to today, Ive been in a relationship for almost a year and Im trying to get back to my goal weight. Me and my boyfriend are set to visit Poland in Sept to visit his family for the first time. Now im SUPER nervous! Polish people are small and the obesity rate over there is almost nothing, so here I am going to visit his tiny family and I feel inadequate, not to mention i dont speak any Polish...eek. So with that in mind we do own a Norwalk Juicer ($3,000) that his dad had purchased during his run with cancer, so we decided to juice. Were going on 30 day juice fast before Poland and hoping to drop some weight so that I can at least feel better and jump start back into my healthy routine. Here we are on day 13 and im down 12lbs and counting.
I do know that I will expect some gain back due to the fact im not consuming solid food, but thats all right- Im just looking to bring down my cravings for food and alcohol, not to mention my tolerance for both.
Here are a few of my pics throughout my journey...
My goal weight: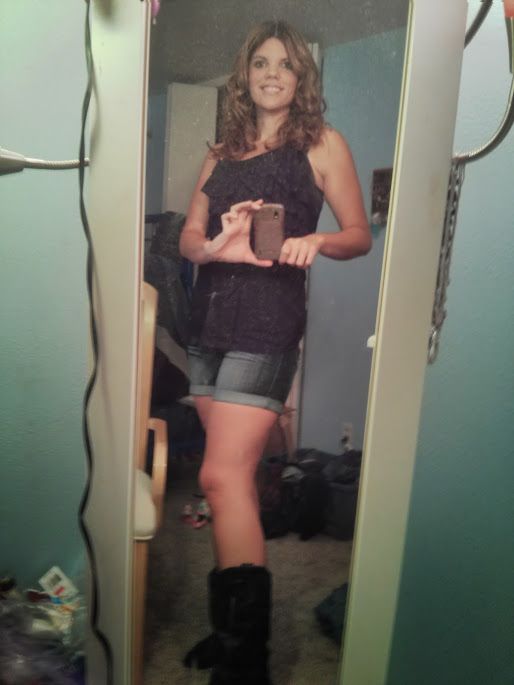 Me currently...