Posted by jenteal on August 17th, 2010 |Filed Under Uncategorized | Leave a Comment
WooHoo!  
I'm so glad I didn't cave in to the food at the Baseball game on Saturday (2-0 final score – GO TWINS!!!).  I know that if I had, I would still be working on getting it off.  I've come to realize that one day of weakness for me equates to 3-4 days of trying to get it back off.  So is it really worth it?  I think not.  
So now I am 25 lbs down from my starting weight of 280 six weeks ago.  Four pounds a week average… But can I keep up that rate?  I just started doing Jillian Michaels workout videos so I'm hoping to increase my muscles mass and burn more calories.  
Still loving my Green Smoothies!!!  My skin tone is evening out and my complexion seems so much clearer.  I think going raw is the best way to lose weight and get healthy.  I know my body seems to be much happier!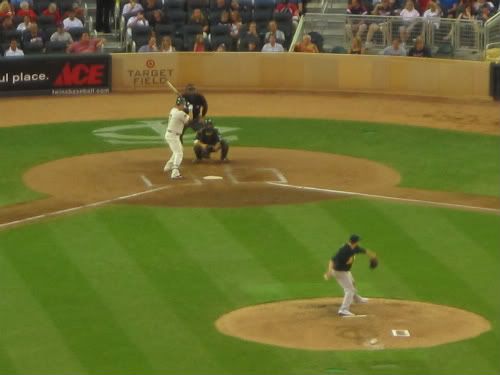 Comments