Before: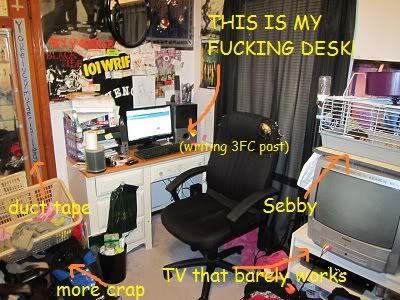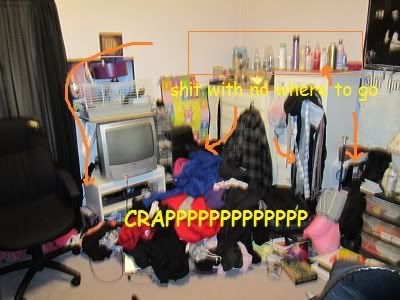 …and *drum roll*
After: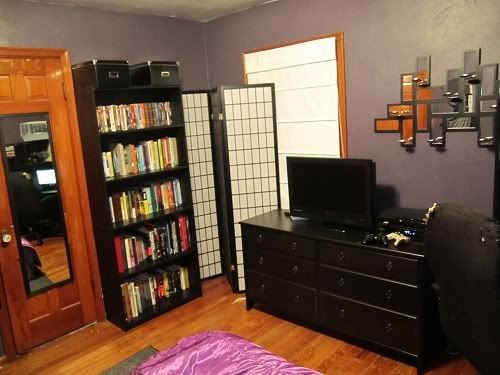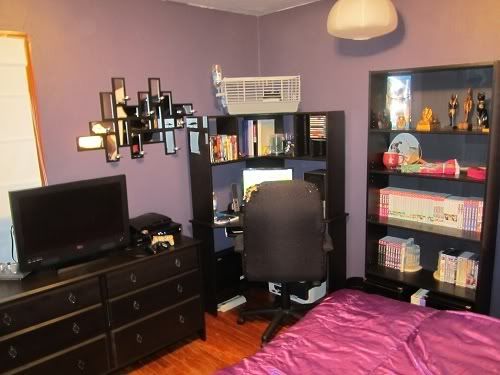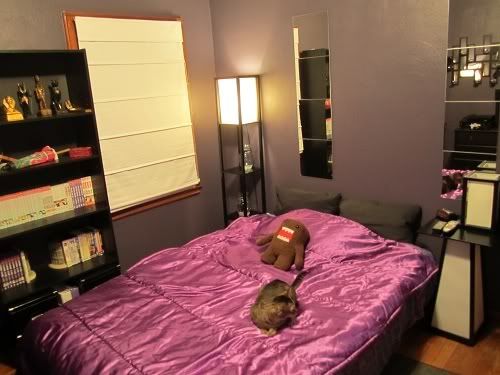 4 Responses so far »
jitterfish said,

WOW! Lots of wow. You did amazing

Amanda said,

Holy crap! That is an amazing transformation! I love that comforter too.

goodnuff said,

A-mazing. I love it.

didibuttonsley said,

Flippin' sweet! I love the color that you picked for the walls, and the wood floor looks so much better than the carpet. The corner desk next to the nifty mirror thing on the wall looks pretty sharp too, Jel. Nicely done. When you were finished did you just lay around in there admiring your handy work? I always like to do that after a roomover.
Say your words
You must be logged in to post a comment.