After living here in the high desert for five years Mack and I finally made the 2.5 mile hike down Deep Creek Canyon to the hot springs.  This is a hike that we have wanted to do but because of our health we knew better than to attempt it.  Well yesterday was our anniversary and we decided to take the plunge…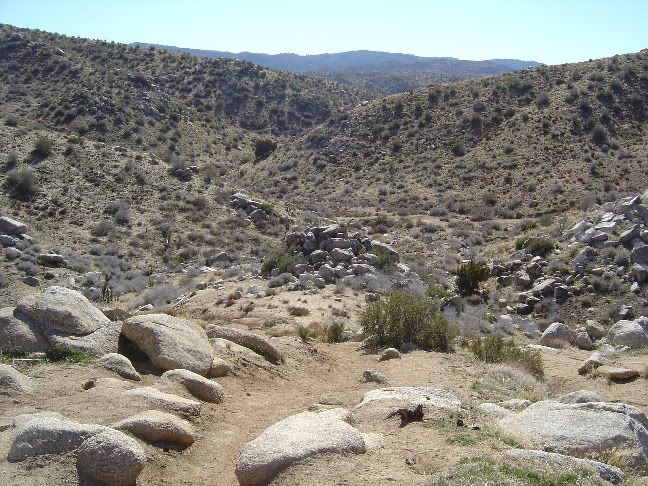 in more ways than one.  This is the anniversary pool at Deep Creek Hot Springs where we enjoyed nature "el natural".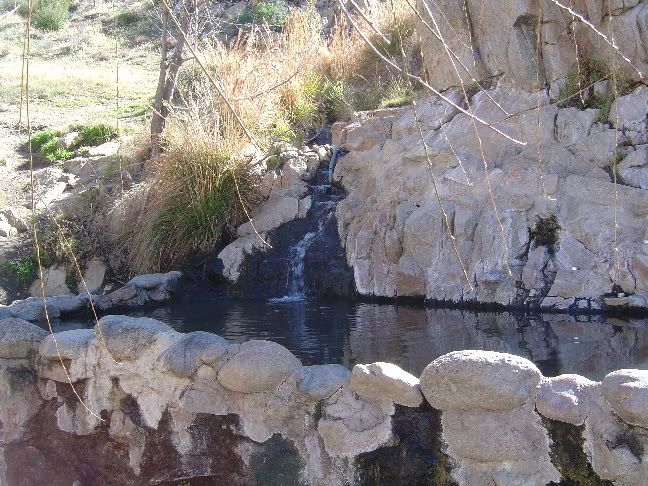 The hike took us 55 minutes down and about 95 to come out.