1/21/12 = 1470 calories (…I drank a lot of water & ate a lot of fruits.. my parents were busy working.. and too lazy to cook.)
1/22/12
B: Soup (200) + bread (100)
Lunch: 1 bowl rice (250) + 1 soup (200) + 1 bread (100)
Dinner: 1 bowl rice (250) + Fish (50) + Soup (200) + Pork (200)
Exercise: none 🙁
Total: 1500s
The good: I'm very happy with myself. Not because I ate on calories.. not because I'm taking care of myself.
But I have finally come to terms with myself. I am happy because I am myself. I am happy and greatful for my parents. 😀
I have been suffering from some drama in my life. I think it's miserable and it make me sad. But then I realized.. well, life is always through shit at you. AND you'll just have to stand up and fix it.. and live with it and make it better for yourself. And.. at the end of the day, love yourself for who you are.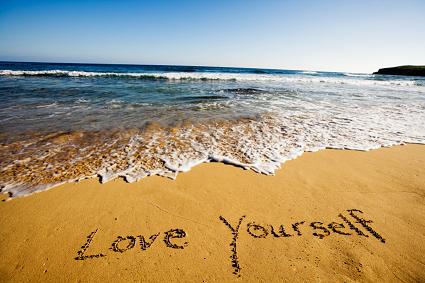 Sometime.. you got to spend a little time to appreciate yourself! 😀
(I know.. this post is kinda wierd.. it doesn't make sense..)